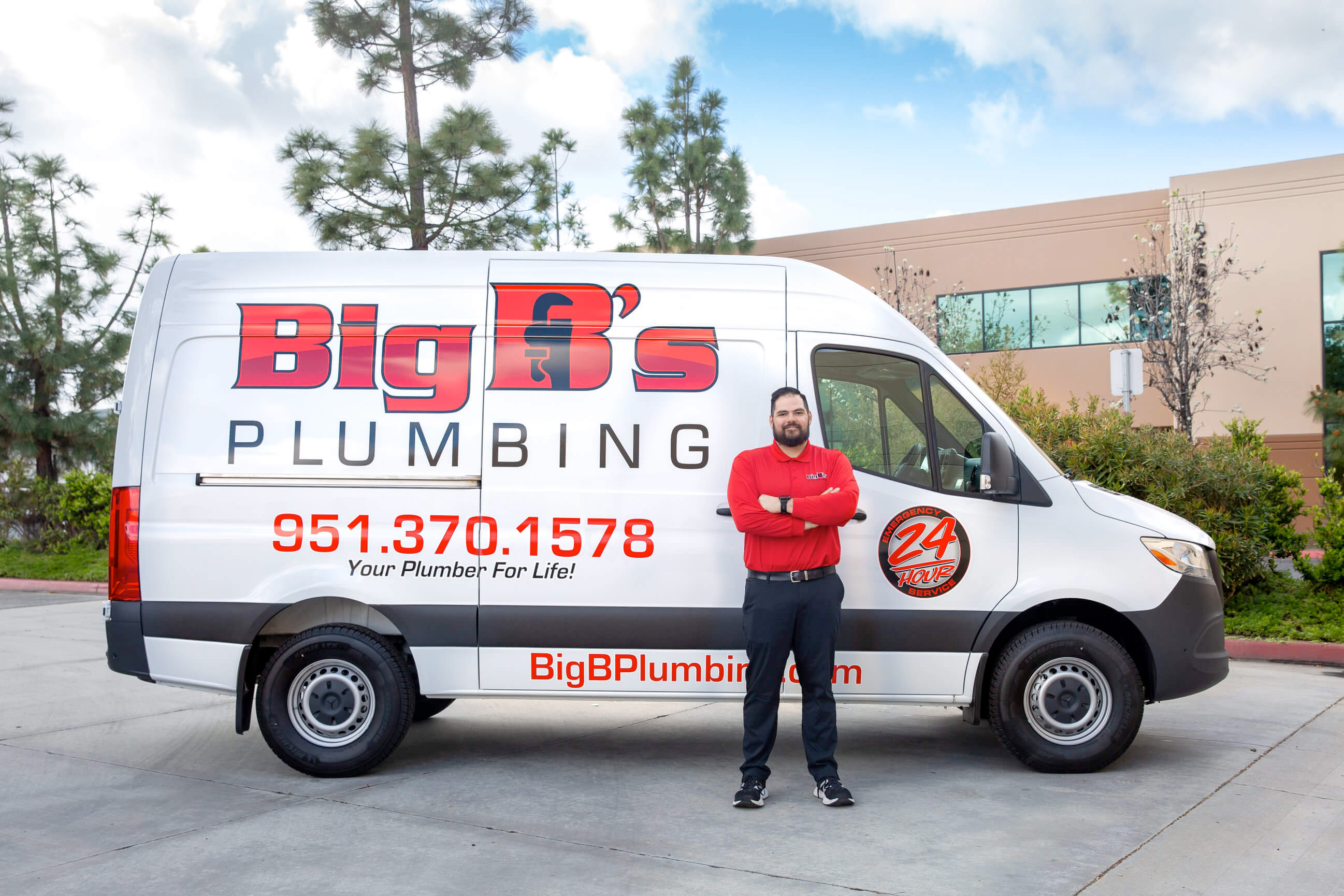 About Murrieta Plumbing Company
Need a Plumber In Murrieta? We Gotya Covered!
Contractors License #986152
About Murrieta Plumbing Company
Murrieta Plumbing Company does business as Big B's Plumbing. We're a family-owned business that places a strong emphasis on service, quality products, and providing our plumbers with the best plumbing technologies. Our service starts in the call center, where a Big B's Plumbing customer service representative will take your call and dispatch a plumber to your home with the urgency it deserves.
We have hundreds of top-rated reviews on Yelp!, Facebook, and Google My Business. Additionally, we're an accredited member of the Better Business Bureau with an A+ rating. We're committed to providing you with the service and value you deserve twenty-four hours a day, seven days a week. We're ready to meet whatever plumbing challenge you have. From the time we step foot into your home until your job is complete, it's our goal to be your "Plumber for Life."
We understand that nothing is worse than lingering plumbing issues, so prompt service and quality work are what we're all about. Plumbing companies are notorious for upselling or overcharging, but not so at Big B's Plumbing. The price we quote you is the price charged. Whether you're replacing a garbage disposal, water heater, toilet, or kitchen faucet, you can trust a five-star plumber from Big B's Plumbing.
What People Are Saying...
After 20 years, my water heater went out. My home warranty service put me in touch with Murrieta plumbing company. I received a call from the technician to inform me that he would be there between 9 and 10. He was there on time and was very knowledgeable in explaining the installation and the upgrades that were necessary in order to bring my water heater situation up to code...
Read More on Google My Business
Outstanding work, work-ethic, and installation of a new sink in our home. The service was terrific, and Garret as the on-site rep installing the sink made a tough job seem easy, with great respect to our expectations and precision.
With a very fair price, I highly recommend them for plumbing and install work.
Read More on Google My Business
WOW I am impressed with the service given by this company! I have dealt with many flakey contractors lately. I was in a hurry to get someone out to detect a possible plumbing leak in the wall of my bathroom. When I called and they scheduled an appointment for the next day. The gentleman was on time, professional, and didn't charge me an "arm and a leg" for his services. Murrieta Plumbing company will...
Read More on Google My Business