The Need for a Licensed Plumbing Contractor
A licensed plumbing contractor is essential for installing a gas line properly. These professionals are well-versed in the specific pipes required for natural gas and are knowledgeable about the building codes in your area. For instance, buried gas lines typically use polyethylene (PE), corrugated stainless steel tubing, and approved flexible connectors for gas lines and appliances. These materials are resistant to corrosion and leakage of harmful gas vapors. Moreover, obtaining a permit and ensuring that the job meets all safety standards are crucial, and a licensed plumbing contractor can take care of these requirements.
Laws and Regulations for Gas Line Installation
The laws and regulations for installation vary depending on the location, especially in areas like San Diego and Riverside County. However, there are some general guidelines and resources to keep in mind:
Obtain permits: In most cases, you will need to acquire permits from the local government agency responsible for building and safety. Contact the San Diego County Department of Planning and Development Services or the Riverside County Department of Building and Safety to understand the specific permit requirements for your gas line installation.
Follow safety codes: Installations are subject to safety codes set by the California Code of Regulations and the National Fire Protection Association (NFPA). These codes ensure that gas line installations meet minimum safety requirements.
Hire a licensed contractor: In California, it is mandatory for individuals performing gas line installations to be licensed by the Contractors State License Board (CSLB). Therefore, hiring a licensed contractor who is well-versed in local codes and safety requirements is crucial.
Contact your gas company: To install a gas line, work with your area's gas company. Contact the gas company to obtain specific guidelines and requirements for the gas line installation on your property.
Inspections: Once you complete the installation, a building inspector must verify that it meets safety and code requirements.
These guidelines are general, and specific requirements may vary based on location and circumstances. Consulting with a licensed professional and local government agency is essential to ensure safe and compliant installations.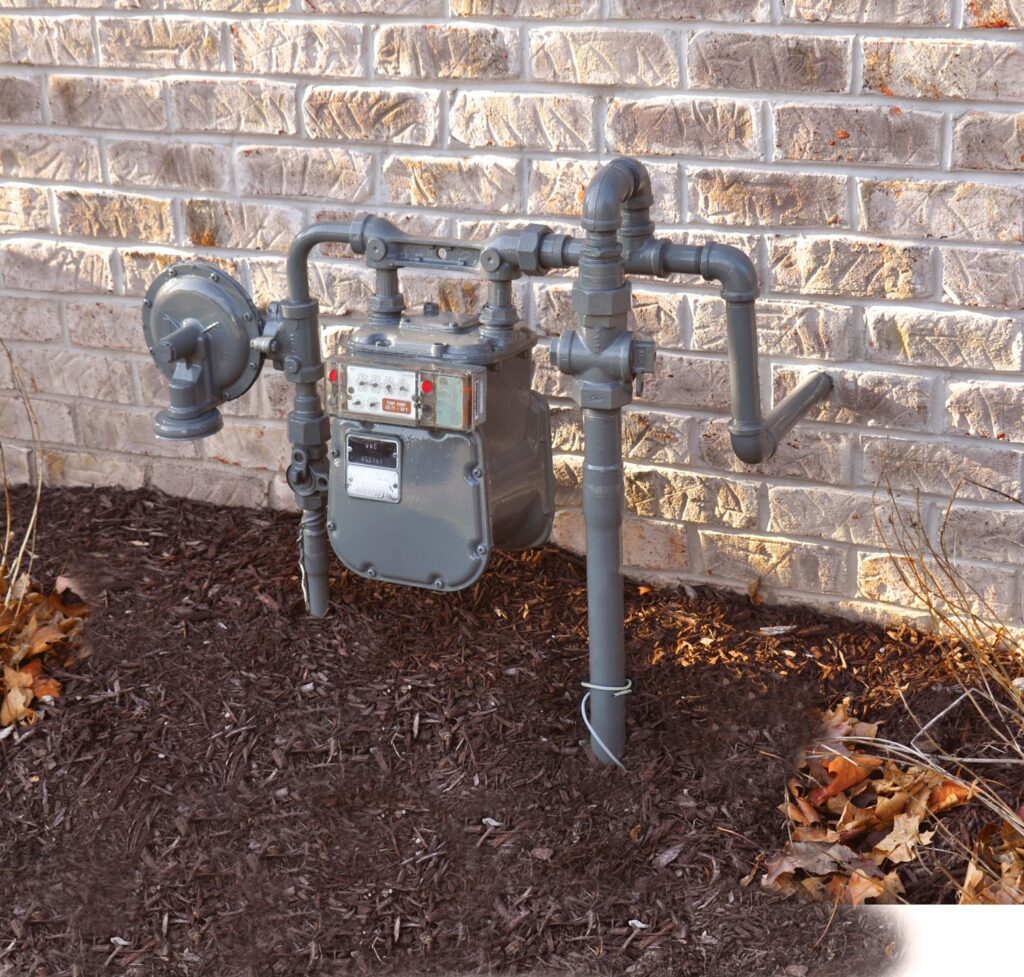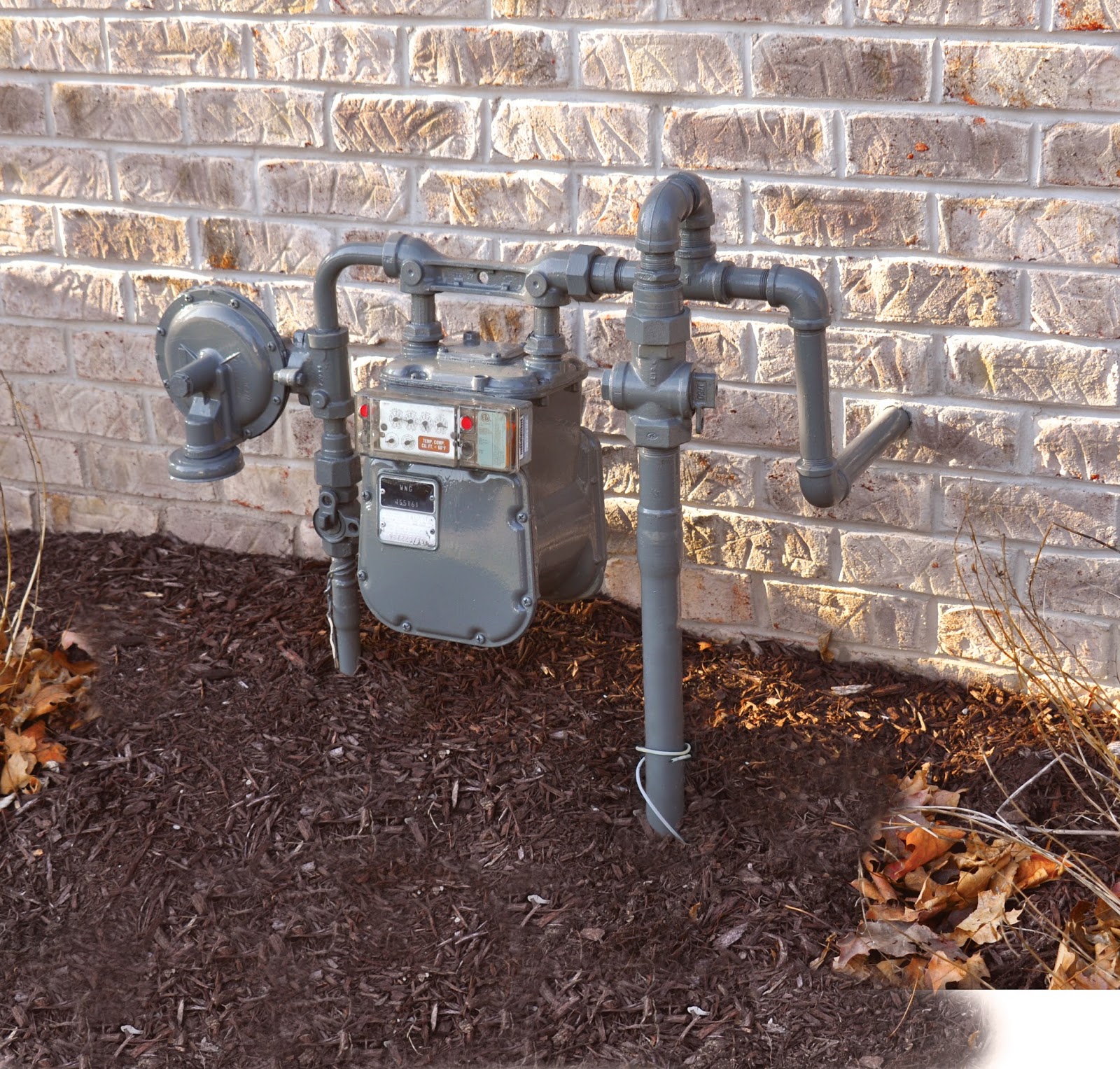 The Importance of Obtaining Permits
The old saying, "An ounce of prevention is better than a pound of cure," holds regarding gas line installations. Only trust a contractor who claims that permits are necessary. Failing to obtain the appropriate permits can have severe consequences, including the possibility of insurance not covering damages in the event of an explosion.
Replacing an Electric Heater with a Natural Gas Heater
Replacing an electric heater with a natural gas heater requires careful attention to safety codes and guidelines to ensure a safe and code-compliant installation. Here are the basic steps involved:
Choose a natural gas heater: Select a natural gas heater suitable for your space's size and heating requirements. Ensure it is certified by a reputable safety organization such as Underwriters Laboratories (UL).
Check gas availability: Contact the local gas company to confirm whether natural gas is available in your area. If natural gas is not available, explore alternative heating options. However, this should be fine in San Diego or Riverside County.
Install a gas line: If natural gas is available, hire a licensed professional to install a gas line from the meter to the desired location for the new heater. Ensure compliance with safety codes and guidelines for the installation.
Install the new heater: Follow the manufacturer's instructions and any applicable safety codes and guidelines to install the new natural gas heater. Having a licensed professional handle, the installation is advisable to ensure they perform it safely and up to code.
Test the new heater: Once installed, a technician will test the new heater to ensure proper and safe functioning. This includes checking for gas leaks and verifying effective heating performance.
While these steps provide a general overview, the process may vary depending on your circumstances and local safety codes and guidelines. Therefore, consulting a licensed professional is crucial to ensure a safe and compliant installation.
The Process of Installing a New Gas Line
Installing a new gas line is a complex task requiring expertise in installation and strict adherence to local safety codes and guidelines. Here are the basic steps involved:
Determine the location: Identify where the gas line needs to be installed, such as for a gas appliance or furnace. Take note of the existing line's location, if applicable.
Obtain permits: Acquire any necessary permits for the installation from the local government agency responsible for building and safety.
Dig a trench: Prepare a trench of suitable depth to accommodate the new gas line, considering local safety codes, guidelines, and the presence of other underground utilities.
Install the gas line: Follow local safety codes and guidelines to install the gas line. This involves selecting the appropriate type of gas line and using the correct fittings and connectors. It will ensure proper sizing to meet the expected gas demand.
Pressure test and inspection: Once the installation is complete, conduct a pressure test to detect leaks. A building inspector must also inspect the installation to ensure compliance with local safety codes and guidelines.
Connect the gas line: Once the installation receives approval, connect the gas line to the gas supply at the gas meter or regulator.
The steps outlined above provide a general overview of the installation process. However, the specific steps may vary based on your circumstances and local safety codes and guidelines. Consulting with a licensed professional is always recommended to ensure a safe and compliant installation.
The Peace of Mind of a Professional Gas Line Installation
Hiring an experienced plumbing company offers peace of mind when installing your line. At Murrieta Plumbing, we have a team of plumbing experts ready to provide the value and service you need. As an accredited member of the Better Business Bureau with an A+ rating and top-notch reviews on platforms like Facebook, Yelp, and Google Business, we prioritize quality work. Additionally, our emergency service operates 24/7, ensuring prompt assistance for any gas line repairs.
In conclusion, installing a new gas line requires professional expertise to ensure safety, compliance with local codes, and proper functionality. When you hire a licensed plumbing contractor, obtain the necessary permits, and adhere to safety guidelines. You can rest assured that Murrieta Plumbing will expertly handle your gas line installation needs.